SAN DIEGO COUNTY COUNCIL ON AGING
MISSION STATEMENT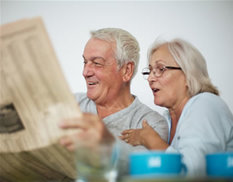 The San Diego County Council on Aging is a Multidisciplinary Organization that Promotes Education, Awareness, and Networking in San Diego County to Enhance the Quality of Life for Seniors.
---
---
OUR GOALS
Protect the Rights and Lifestyles of the senior population.
Remain informed regarding the fair allocation of government and private resources to serve the needs of seniors.
Provide education for professionals and the community to improve the quality of life for the senior population.
Collaborate with other senior organizations.
Upcoming San Diego County Council on Aging meetings.....
February 7th, 2019
​​
Vibra Hospital
555 Washington St.
San Diego, CA 92103
8:15AM - 10:00AM
Get More Exposure, Be a Breakfast Sponsor!
Breakfast sponsorship=10 minutes at the podium
to share your service and company information with the group.
​For More Information Contact Dr. Annette Conway -
drconway@helptherapist.com
Copyright SDCCOA 2017
The San Diego County Council on Aging does not endorse nor guarantee the services of any member listed.
We encourage consumers to interview and ask for client or personal references before commencing services.